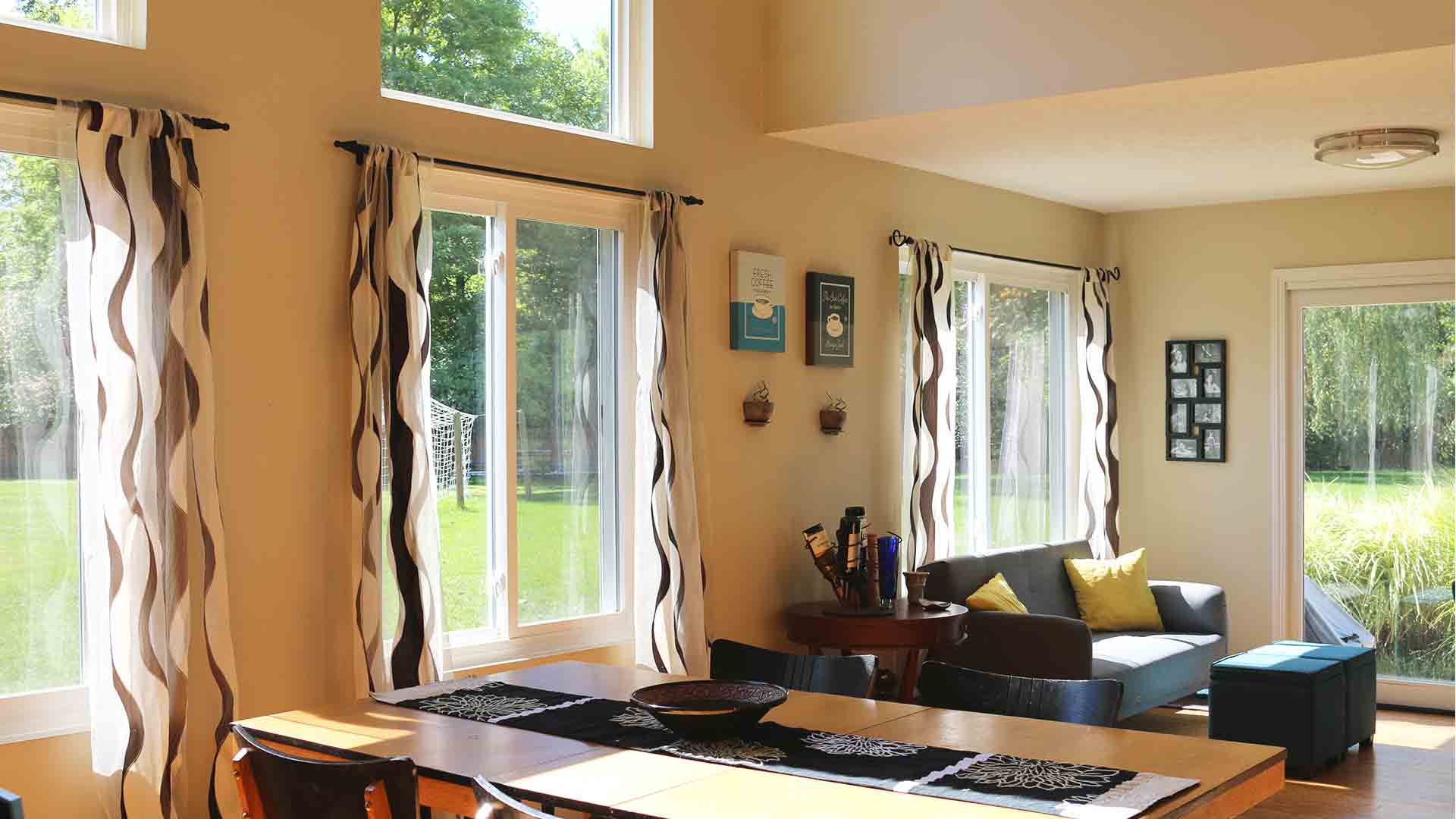 Unfortunately, there will come a time where you will have to make a decision on whether or not you are going to completely replace all of the windows in your home. Many people also don't realize that your windows can play a big role in how comfortable your living experiences are in your home. For example, your windows can affect the breeze circulating in your home, the overall temperature in your home, the amount of sunlight that enters your home, the external sound that enters your home and many other things that can affect you and everyone living inside the home. According to Statista, more than $394 billion American dollars was used on making home renovations in the United States in 2018. Many homeowners participated in home improvement projects that would improve their overall satisfaction of their homes. For example, there were many homeowners who upgraded their cooling systems, their heating systems, their water heaters, their floors, their garage doors, waterproofed their basements and many other home improvement projects. Upgrading your windows can be one home improvement project that you will never regret and may actually appreciate in the long-term.
According to EIA.gov, 48% of energy in residential homes in 2009 was used for heating and cooling millions of households across the nation. However, data has also showed that over the years energy consumption reduced greatly due to home upgrades that involved home windows. Upgrading your home windows to newer windows can allow you with so many benefits that you never expected. For example, some of the possible benefits that you and your family may experience when renewing and upgrading your home windows include: significantly cutting down your energy expenses every month by improving the insulation in your home from the extreme outdoor conditions, protect your interior such as your walls, your floors and even your furnishings from strong UV rays that may enter through your window, can improve the sustainability of your windows and can also even reduce the amount of dust and allergens that end up coming into your home from older windows, can provide your home with much more safety and security due to its sturdiness and can significantly reduce the overall noise from the outside that enters your home and that may bother and distract you and your family members.
Getting your home newer windows definitely has its benefits. If you and your family members have been unsatisfied with your current older windows in your home then it may be time for you and your family to upgrade to newer and more energy efficient windows. Consider looking for your nearest professional window treatments alexandria va.
Getting newer windows can be one of the best ways you can experience more benefits in your home. Also, if you have been seeking ways to reduce your energy consumption this may be one of the ultimate effective ways to do so. Contact your nearest window contractor today in order to get started on renewing your home and getting better windows for you and your family.